Early plaster artisans applied plaster directly to walls & ceilings, for an ideal sculpting & painting surface. In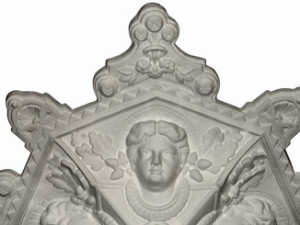 1856 France, Desachy took out a patent "for producing architectural moldings" from plaster. Castings made off-site were much more affordable.
Our plaster ceiling medallions are hand-crafted in Port Townsend, WA, from exquisitely detailed molds. We use "pottery plaster", reinforced with hemp fiber. This makes the decorative medallion 5 times stronger, yet with a smooth Parian finish like fine figurines.
You don't need 12' ceilings to enjoy the graceful transition with a ceiling medallion from your ceiling to light fixture. Leave naturally white, or to add color, seal or prime the surface first. Medallions make our showroom spectacular, and are appropriate with Rococo lighting, Art Deco lighting, Art Nouveau lighting,and Classical . Even a bungalow's 8-foot ceilings are graced when decorative plaster is added in the living or dining room.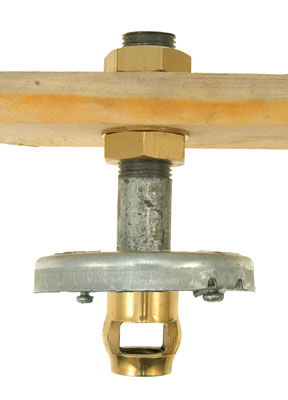 Don't forget the medallion mounting hardware! This is a simple solution to mounting any of our plaster ceiling medallions . These hangers are available in 5 different lengths. Our medallions state their size, using the thickness as a "T" measurement; this will help you decide which pipe length to order. Each hanger can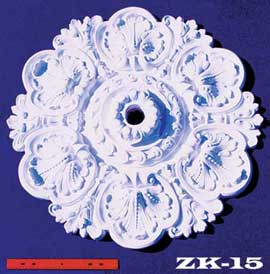 be used alone or in addition to our medallion mounting joist hanger for extra security.
This is one of our loveliest medallions. This plaster ceiling medallion with the outer edge shaped as well as the inner details. More round than elongated acanthus leaf design. Great detail for the amount of depth. What drama!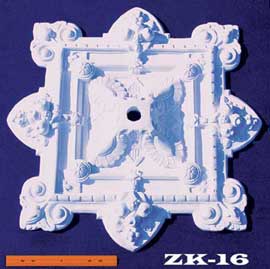 This is our cornucopia design ceiling medallion . This medallion would look appropriate not only with Victorian lighting, but the square edges work well with Art Deco lighting , Mission lighting , and Arts & Crafts lighting too.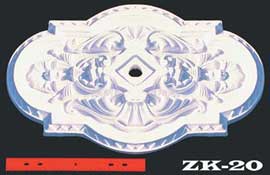 Not every medallion must be round! This stylized shell or scallop design medallion would be at home with less floral styles such as Greek revival or Art Deco , as well as Victorian period homes.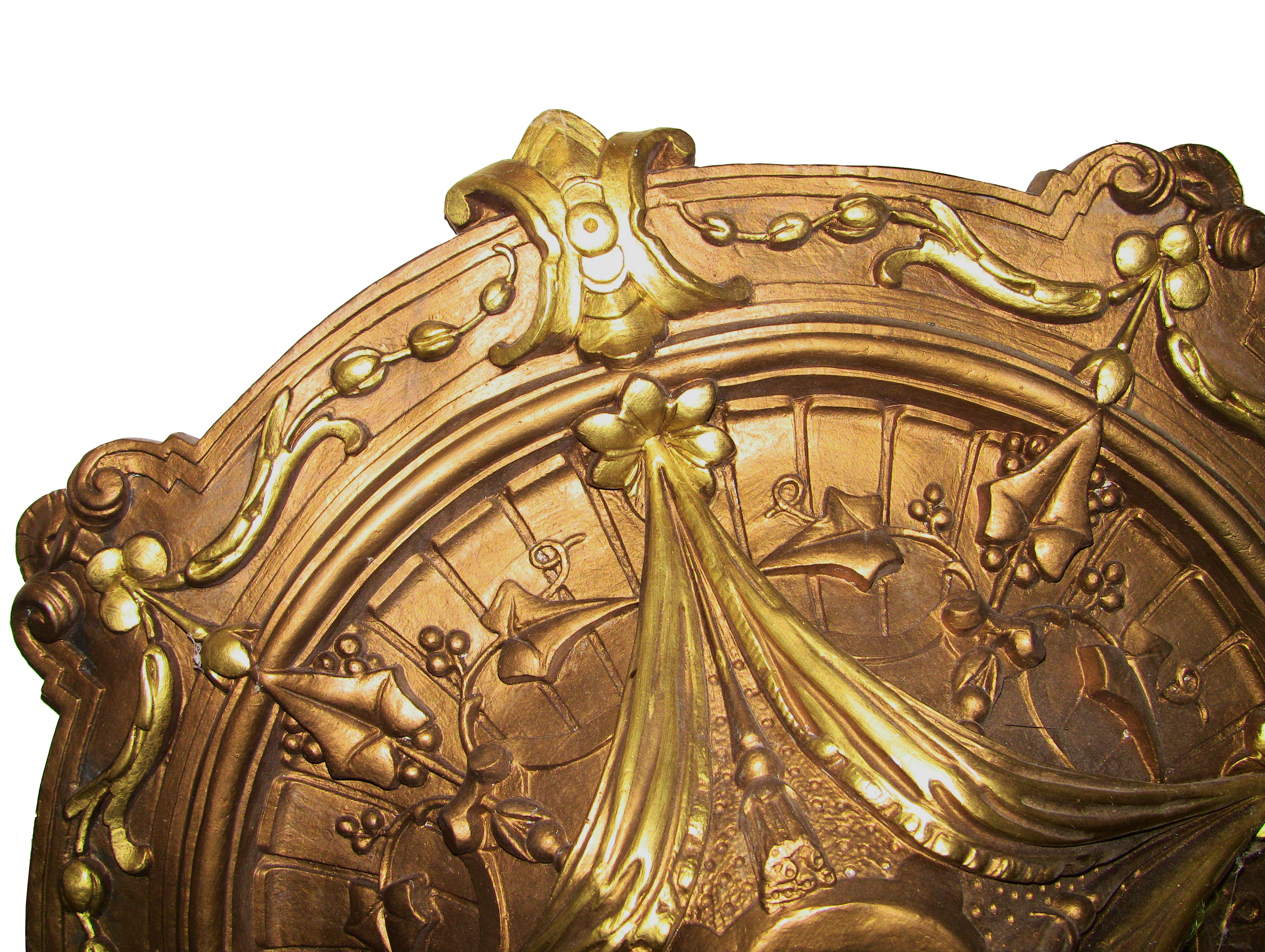 This ceiling medallion features drapery and tassels forming the interesting shape in the center. Shown here with contrasting paint colors to bring out the details. Between the drapery sections are clear ivy leaves. The outer ring is acanthus swags. This medallion would be beautiful painted to match your draperies and furnishings! Depth of 4 1/2" gives it great presence.
Many people prefer the quality of real plaster over the styrofoam medallions being sold today. See all of our quality plaster medallions at vintagehardware.com